100 County Rd, Big Pine Key, FL 33043
7:00 pm(come at 6:30 for Hot Dogs)
More than 35 years ago a handful of people launched a church in the Florida Keys with a dream of seeing people experience the love of God and the life-changing power of Jesus Christ. Today that vision lives on at Keys Vineyard Church as people from all walks of life come together to worship God, learn about His love, and share it with our community.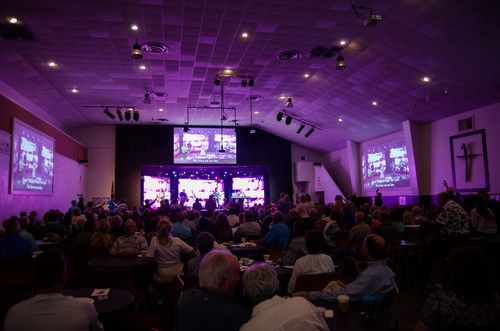 Watch or listen to our most recent sermon or browse through our Media Library to see all of the recent sermon series available from Keys Vineyard Church.
Click on the link below to check out our worship team leading us in some of the latest worship songs.

We'd love to hear from you. Fill out the form below to get started.
What does it mean to be Chosen?
Join us on Tuesday nights at the Vineyard for a Bible Study based on 'The Chosen". The study will start at 6:30pm by watching an episode of the series which will be followed by group discussion. There is a study guide which will be used so please let us know if you are planning on attending by clicking on the Learn More and Register link below so we can order enough of the guides.
New Women's Zoom Bible Study
This is a 30-week women's study -- Each week, members answer daily questions from Scripture in a personal study time, discuss the passage in a zoom discussion group, listen to teaching on the passage and then finally read notes that explore the passage further.
Zoom small group meeting: Thursdays, 9:30-10:30, starting in September.
Follow us on social media.